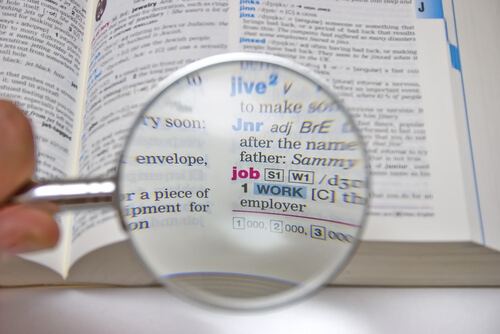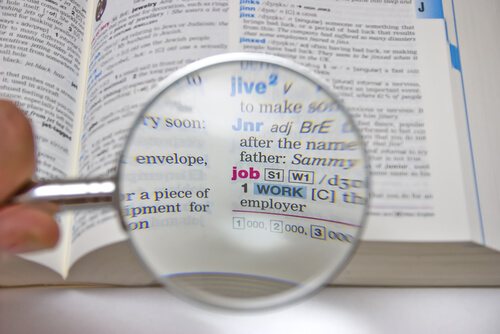 By Jaymie Pompeo
Contributor, Career Coach
We all say we read job descriptions, but do we really invest the time in discovering the true value offered? As job seekers, it's our responsibility to figure out the best way to position ourselves and a job description can present substantial clues. If analyzed properly, there's a huge advantage in knowing exactly how you measure up, which affects the way you tailor a resume, personalize a cover letter, or answer interview questions.
While no two job descriptions are alike, there is a common framework used in communicating what the employer needs. Let's take a closer look at each section along with a dissected job description to illustrate this further:
The Overview: If a job description had an elevator pitch, this is it. Most times, it's a high level summary of what the job entails and the type of work environment involved. Plan to read this thoroughly as you'll find clues on desired personality traits that allow you to quickly assess whether or not this opportunity is the right fit for you.
EXAMPLE:
Company ABC is seeking a dynamic and motivated community planner for our Northern VA office. You'll join a team of experienced planners, emergency managers, analysts, and engineers to provide administrative and technical assistance. There's a great opportunity to lead and support projects for federal agencies, local governments, as well as private sector clients.
The Responsibilities: This area focuses on main job duties, so if you're interested in understanding what you'll do every day, this is the section to read. Be aware that most job functions will be very familiar to you, and yet there may be some you've never tackled before. Don't misintpret that to mean you aren't fully qualified – instead, read between the lines and identify the type of problems the company wants to solve. Then, consider whether or not these new tasks interest you enough in developing your professional skill set further.
EXAMPLE:
Conduct extensive research, data collection, and analysis to prepare technical reports
Prepare and draft various planning documents that meet regulatory requirements including hazard mitigation, recovery, safety, and evacuation plans
Lead and support meeting facilitation, workshops, trainings, and open houses
Create and maintain databases using Excel and Access
Develop graphics and templates associated with written plans and reports
The Job Requirements: This is the employer's wish list where you'll find the type of education, specialized experience, training, and technical skills needed to perform the job. In most cases, the language used to describe required qualifications is definitive and absolute, while preferred qualities are open to interpretation. This is where you know how you measure up as you'll need to clearly distinguish between the qualities you must have from the ones that provide a competitive edge.
EXAMPLE:
Must have a completed Bachelor's degree
Must have 2-4 years of related work experience
Must be proficient using Microsoft Office
Must have a valid driver's license and be willing to drive to client meetings 
PREFERRED SKILLS:
Paid or volunteer experience in working with emergency management programs, hazard mitigation, or other related areas a plus.
Experience with InDesign and/or Sketch Up a plus
Reading between the lines of a job description can tell you more about the position and determine whether or not you should apply. My advice – don't waste time applying to jobs you don't really want. Instead, focus your efforts on opportunities that you qualify for and enjoy doing with employers you'd be happy to work for.