Tag: leadership
Employee engagement is a difficult code to crack. Many employers are unsure of exactly how to boost it and what works. However, one thing that we all can agree on is that it has been declining. It is not easy to find out what works because employee engagement is directly linked to organizational culture and … Read More »
In her book "Dare to Serve" my good friend Cheryl Bachelder, CEO of Popeyes Chicken asks:
"How well do you know the people that work for you?"
Cheryl then asks:
"Do you know the three of four events of their lives that have shaped who they are today?"
This has now become one of my favorite questions!
As I ask colleagues and friends … Read More »
Back in January 2015, Merriam-Webster selected "culture" as their word of the year for 2014.  Our of more than 100 million queries on their website each month and a similar number on the company's app, "culture" increased by 15 percent increase this year over the prior year.
The popularity of workplace culture has continued to grow. … Read More »
Every day, many times across America;
A six-year old sits in the corner in "Time Out" for a specific length of time for performance or behavior problems.
A 15-year old is grounded for a specific length of time for performance or behavior problems.
A 50-year old team member, parent or grandparent is placed on a level of discipline … Read More »
Leaders of organizations of all types and sizes have often shared with us their concern about retaining employees who are willing to learn, be adaptable, tolerate ambiguity, and build critical thinking skills.  Finding people like this is difficult enough:  keeping them for more than a year or two is really tough.
In this article, we'll share … Read More »
Excerpted from "Great Leaders ASK Questions – A Fortune 100 List"
"Leadership is not as much about knowing the right answers, as it is about knowing the right questions."
Are you familiar with T.A.? You are probably familiar with A.A. – Alcoholics Anonymous. Well, T.A. stands for "Tellers Anonymous!"
I have an addiction – I am … Read More »
Do you work in a productive, inspiring workplace?
Or is your organization's culture primarily frustrating and dull?
Tiny HR's  2015 Engagement and Culture Report revealed that only 31 percent of employees feel strongly valued at work. While that is better than the 21% in the 2014 report, there's obviously still much work to do. How sad that … Read More »
You don't have to look far to find mean people.
Back in the 60's, when I lived in a Long Beach, CA neighborhood, there was an older gentleman who lived on our street.  There were fifty 8-to-12-year-olds on that street, so you can imagine that there was much play in the street and each other's yards. … Read More »
As 2016 ends it is worth looking ahead to next year and what may be in store for workplaces. As we expect shifts in policy, many are wondering if we should be changing directions or lean in and stay the course to maintain a competitive workforce? My advice is to lean in and stay the … Read More »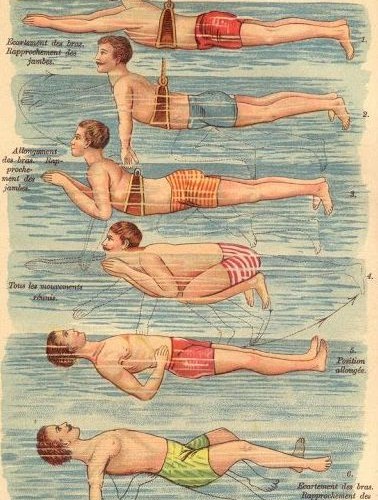 Question One:  If I did not know how to swim and I wanted to become a swimmer, is there a book you could recommend that if I just read it cover to cover (or at least skimmed it) I could then "Check the Box" that says "Bob is now a swimmer!"?
Or Question Two:  Might you know of … Read More »
---