on the job
Businesses typically spend much of their time and efforts around the customer experience. After all, it is the consumers that drive our businesses and keep us going, right? However, it is our employees that drive our consumer experience and ensure that they are receiving the best experience possible. Coincidently, HR is now looking to the … Read More »
Leaders of organizations of all types and sizes have often shared with us their concern about retaining employees who are willing to learn, be adaptable, tolerate ambiguity, and build critical thinking skills.  Finding people like this is difficult enough:  keeping them for more than a year or two is really tough.
In this article, we'll share … Read More »
Excerpted from "Great Leaders ASK Questions – A Fortune 100 List"
"Leadership is not as much about knowing the right answers, as it is about knowing the right questions."
Are you familiar with T.A.? You are probably familiar with A.A. – Alcoholics Anonymous. Well, T.A. stands for "Tellers Anonymous!"
I have an addiction – I am … Read More »
I went to a funeral last week. It was a sobering start to a new year. He was a young man, 53, leaving a wife and two young children behind him. I hadn't met him, but his brother is a good friend of mine.
There is something about funerals.
They seem to be able to blow everything … Read More »
Do you work in a productive, inspiring workplace?
Or is your organization's culture primarily frustrating and dull?
Tiny HR's  2015 Engagement and Culture Report revealed that only 31 percent of employees feel strongly valued at work. While that is better than the 21% in the 2014 report, there's obviously still much work to do. How sad that … Read More »
If you are done with your graduation recently and about to start your professional career so prior to it, you must develop the skills of dealing with difficult coworkers.
Always remember that you are in the beginning of your career so make sure you take every step carefully and that will lead you to get success.
As … Read More »
Adapted from Pacing for Growth; Why Intelligent Drives Long-Term Success, out in Feb. 2017
It's difficult to know what the "right" amount of restraint is for a business. Sometimes, leaders lead with too little restraint, sometimes with too much. What's clear is that it's really, really hard to get it just right.
One reason it's so hard … Read More »
You don't have to look far to find mean people.
Back in the 60's, when I lived in a Long Beach, CA neighborhood, there was an older gentleman who lived on our street.  There were fifty 8-to-12-year-olds on that street, so you can imagine that there was much play in the street and each other's yards. … Read More »
As 2016 ends it is worth looking ahead to next year and what may be in store for workplaces. As we expect shifts in policy, many are wondering if we should be changing directions or lean in and stay the course to maintain a competitive workforce? My advice is to lean in and stay the … Read More »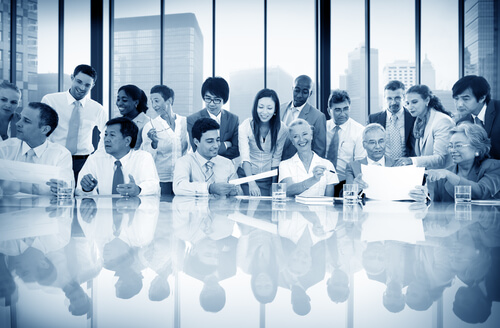 It is known that diversity and inclusion practices are beneficial for businesses, their workforce, their customers, and communities. These practices can mean any number of things to many- creating balance within gender, race, sexual orientation, or something else. Finding and retaining a workforce is always challenging. Once diversity and inclusion goals are included within the … Read More »
---