A magnificent seaside city located in Southern California, Huntington Beach is a vibrant community that features oceanfront dining gems, a 9.5 mile stretch of luxurious sandy beaches, fascinating beach culture, and a wondrous year-round climate. Known as "Surf City", this popular tourist destination draws visitors from all walks of life all year long. Perhaps it's the robust, diversified economy, charming community and excellent school system, however, that makes newcomers want to make Huntington Beach their home.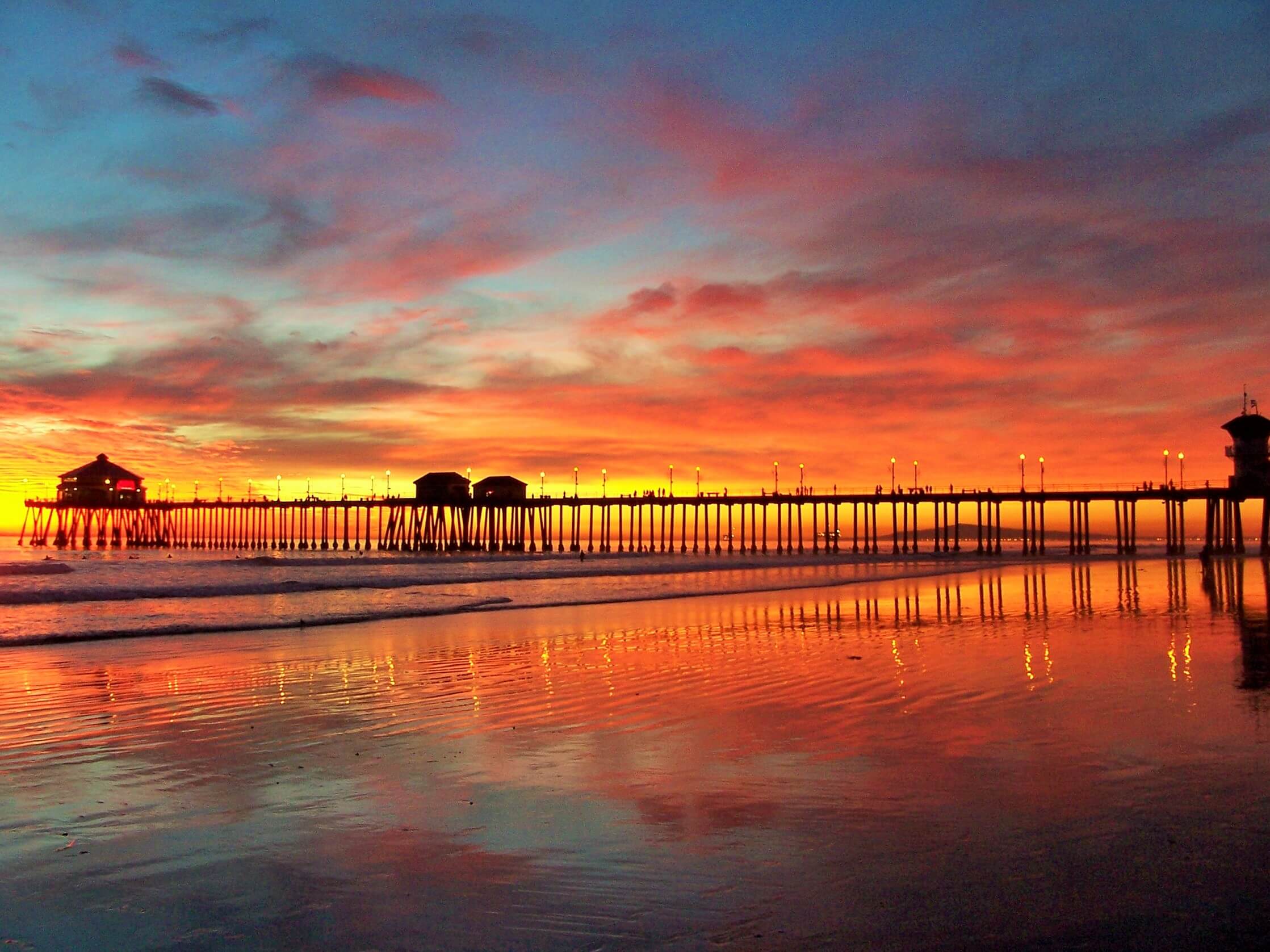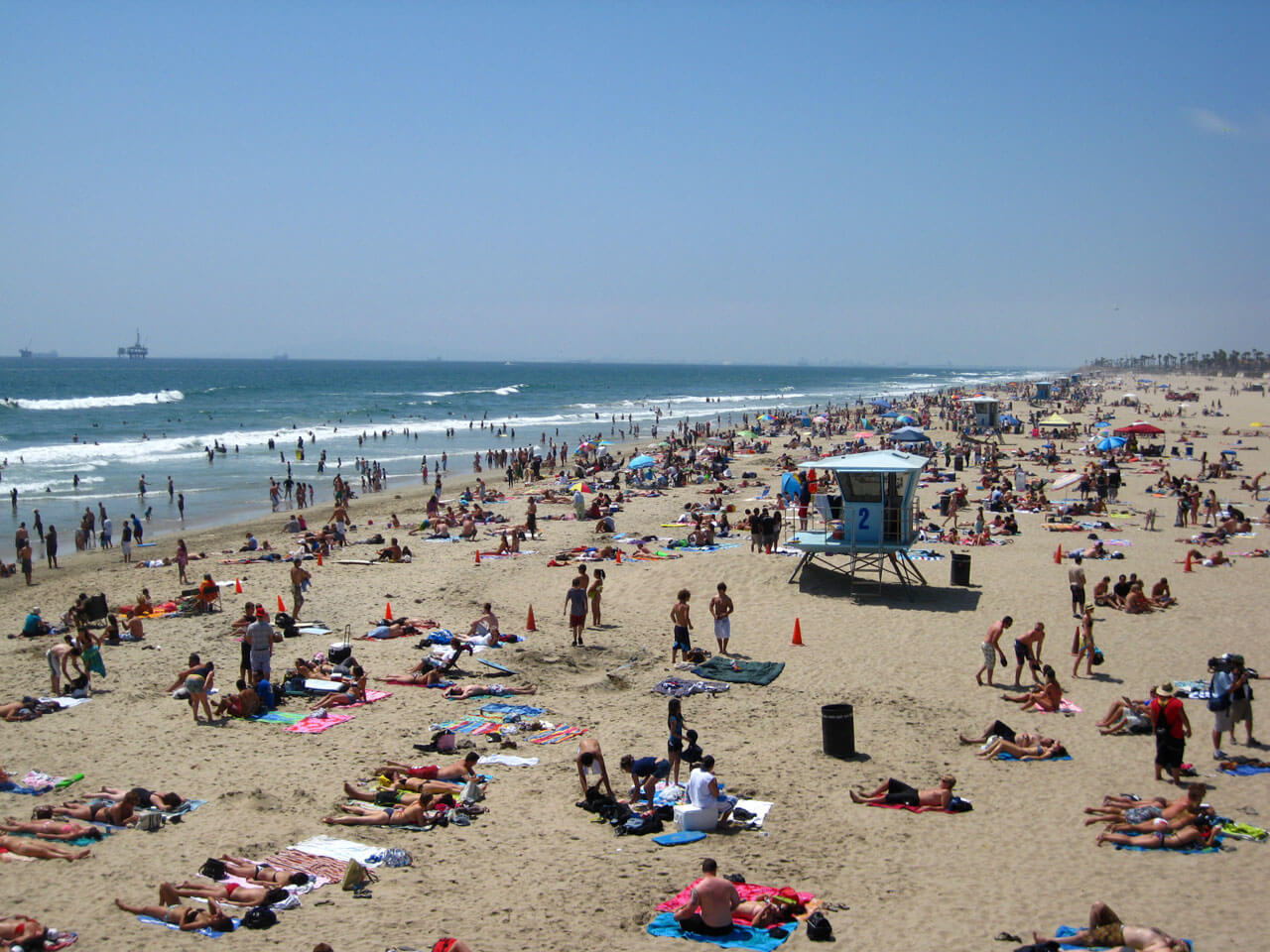 "Growing up in Huntington Beach, you were either a traditional sports athlete, a skateboarder, or a surfer."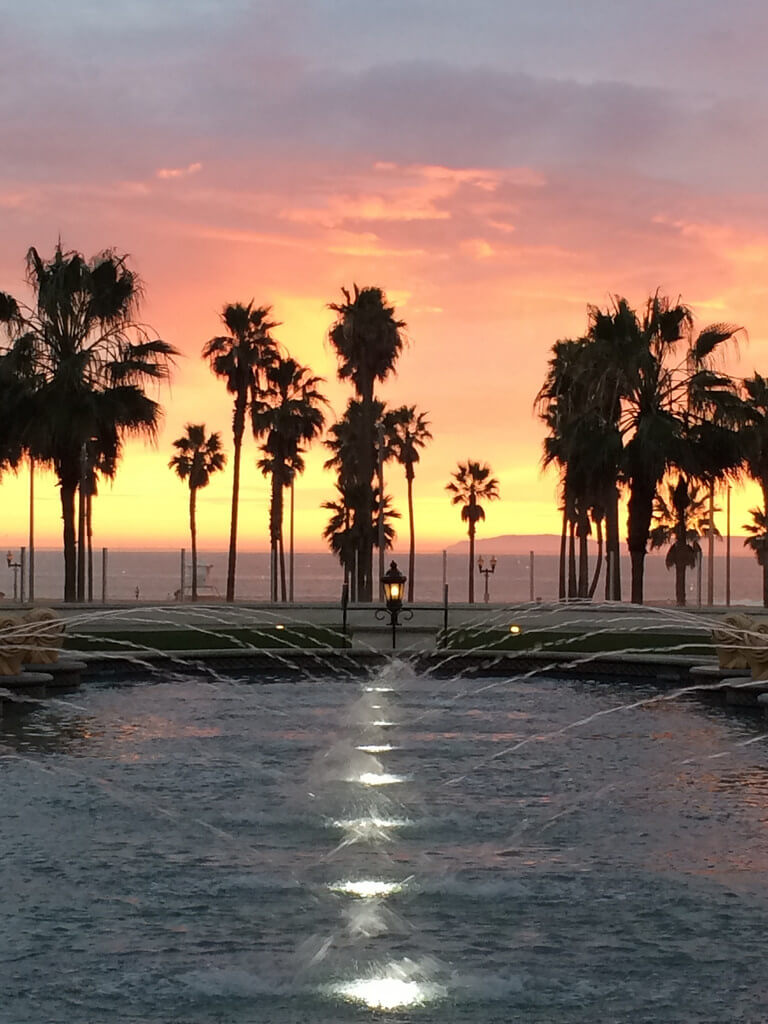 With a population of nearly 202,000, Huntington Beach covers about 27 miles of land and 5 miles of water area. Although this populous city is filled with approximately 7,496 people per square mile, however, the miles and miles of uninterrupted beaches give the area an atmosphere of relaxation and luxury that's perfect for unwinding after a long day's work.
"Huntington Beach is like ground zero for surfers."
The year-round, summerlike climate in Huntington Beach makes it an ideal location for active individuals and families. In July, high temperatures of around 81˚ create the perfect environment for surfing, sandals, and fun in the sun. Since January lows only usually drop to about 47˚, outdoor activities and entertainment are enjoyed by residents all year long. In fact, it's not uncommon to see residents strolling along the beach in the middle of winter! And with an astounding 281 days of sunshine and only 13 inches of rain each year, you can plan your next outdoor adventure without even checking the weather.
When it's time to buckle down and get to work in Huntington Beach, workers have plenty of opportunities to reach their full career potential. A low unemployment rate of just 4.3% and a predicted job growth of more than 40% in the next ten years mean jobs in the area are abundant. Major employers like Boeing and Cambro bring numerous of fantastic jobs to the area, but there is an abundance of other industry here as well. The median household income in the city is $82,554.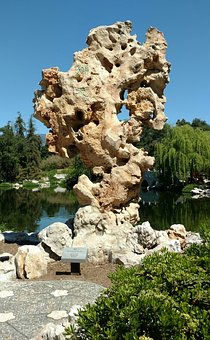 Average Individual Income
If you're considering making this magnificent year-round vacation destination your new home, don't let the median housing cost of $736,400 scare you away. With an exemplary school system, top rate health care, an extremely low crime rate and easy access to the amenities of your dreams, living in Huffington Beach is well worth the investment. And since there are many homes that are priced under $500,000 and a two bedroom rental goes for around $1,902 each month, those comfortable paychecks that are common in the area should easily cover the costs so you can live life to the fullest.
Upon arriving in Huntington Beach you'll be delighted to discover how easy it can be to get around. Although the average commute time is about 30 minutes, only about 62% of residents drive their own cars. And since there are ample opportunities to carpool or hop on a bus, you can sit back and enjoy the scenery while someone else takes the wheel. Bicycling and walking are also very popular modes of transportation in the city, and there are numerous trails that offer safe opportunities for leisurely adventures as well as commuting. With easy access to three major airports, Huntington Beach even makes air travel a cinch.
If you're searching for a laid back, safe and friendly community that features all of the amenities of a bustling city, a robust local economy, and quality of life that is second to none, maybe it's time you make your move to Huntington Beach, CA.
Want new articles before they get published?
Subscribe to our Awesome Newsletter.