Careers In Government (CIG) is dedicated to matching qualified individuals with challenging and rewarding careers in government and the public sector. Additionally, CIG is a forum for the exchange of news and information of interest to more than 20 million Americans working, or seeking employment, in public sector occupations. CIG was created and developed by public sector employees!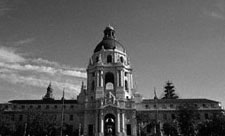 Careers In Government combines today's powerful Internet search technology with a wealth of recruitment, selection and practical job information pertinent to the public sector. CIG staff understands the unique needs of government and public sector employers, and job seekers. From airport manager to zookeeper, city manager to college intern, CIG is your address on the Internet for career growth and opportunity.
Access to thousands of government and public sector job opportunities is provided to prospective candidates without charge. Agency profiles and links to employer home pages help candidates to further evaluate job listings selected on the basis of location, job classification, requirements, salary and other search criteria. Resume posting and forwarding features facilitate job seekers' efforts to communicate with prospective employers and begin the application process.
Government and public sector agencies with limited funding have historically spent less money than America's wealthy corporations to recruit and hire its workforce. CIG represents an economical method for employers to harness the powerful communication and interactive database search capabilities of the Internet. Neither employer nor job seeker should be forced to compromise their organizational or personal needs. Job search tailoring can help to insure qualified candidates are suitably matched to agencies on the basis of many of the dimensions both employers and job seekers have identified as essential for success.
Career choices are among the most important decisions we make, affecting us economically, emotionally, physically and intellectually.  CIG's evolution now includes advanced new social services connectivity and is optimized for mobile, tablet and desktop access. Careers In Government welcomes your comments regarding this site, or those which may be informative and helpful to job placement and employment in the public sector.
Careers In Government In the News